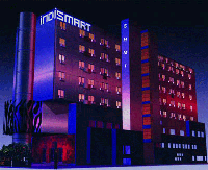 Our Objectives
Our Objectives


To impart employer centered quality vocational training.
To work in partnership with industry to match skills and personnel shortages.
To lead in the development of an industry standard set of vocational qualifications in India's hospitality sector.
To address the national priority issue of creating employment opportunities in the tourism, hospitality and travel trade.