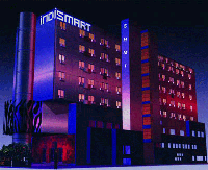 Smart Edusol focused on developing skilled manpower for hospitality sector
.



Smart Edusol Services Private Limited (Edusol)
is a part of the Indismart Group which is specifically focused on the Hospitality and Education sectors. The Group owns, manages and operates three Hotels in Goa, Kolkata and New Delhi and two of the best known Hospitality Education institutes in India; IIHM and IAM.
Smart Edusol is set to revolutionize the training environment in India. Surveys done by experts in the Hospitality industry reveal that there is a large gap in hands-on manpower at the bottom of the pyramid. Based on the feedback received from the industry, Smart Edusol is taking an initiative to train that sector of hospitality staff to meet the ever-growing demand.
The Indismart Group under the leadership of Dr. Suborno Bose has ventured into an ambitious project in collaboration with the 
National Skill Development Corporation (NSDC),

 

a Public Private Partnership of the Government of India with the object of providing vocational training to the unskilled & semi-skilled personnel.
Smart Edusol has been recently promoted by
National Skills Development Corporation (NSDC)
to provide Vocational Training Programs within the Hospitality Industry. The aim at Smart Edusol is to deliver industry centric vocational training to make a positive contribution to skill development, creating employment and improving lives. Our award winning institutes, IIHM and IAM, which have more than 22 years of experience in the Hospitality Education Industry will play integral parts in Smart Edusol as vocational training programs will be provided in each of our campuses of IIHM and IAM across India.
Through this venture, Indismart Group aims to take forward the vision of Inclusive Growth and provide the much needed employment opportunities as well as build efficient quality manpower for the Hospitality & Tourism Industry.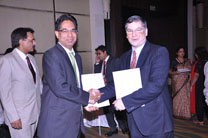 NSDC CEO & MD Dilip Chenoy (Right) and Edusol Chairman
Dr. Suborno Bose (2nd from Left) at the agreement signing ceremony between NSDC and Edusol in New Delhi